Host family opportunity in London Ontario, 2018


International cultural Exchange program, between YOUR DAUGHTER AND SON and JAPANESE STUDENT.

Japanese BOY's age : 12 yrs old, 13 yrs old, 13 yrs old
【FULL – THANK YOU! 】

Japanese GIRL's age : 13 yrs old, 13 yrs old, 13 yrs old, 13 yrs old, 14 yrs old
【still needed 1 host family】

ADDITIONAL BOYS: We are also looking for these boys' host families.
1) 13 yrs old – Food allergy (raw egg, raw fish egg) / Doesn't eat buckwheat, / Dog hair allergy (NO indoor dogs, Outside is Okay.)
carry EPIPEN.

2) 13 yrs old – Food allergy (selfish allergy – shrimp, crab, octopus, squid, clam etc) carry EPIPEN.【ON HOLD】

3) 13 yrs old – Food allergy (peach allergy) / mild dog and cat allergy
carry EPIPEN.

4) 13 yrs old – Food allergy (peanut allergy) / doesn't eat tree nuts
carry EPIPEN.

5) 13 yrs old – Food allergy (cashew nut allergy) / very mild Japanese pollen allergy
carry EPIPEN.【ON HOLD】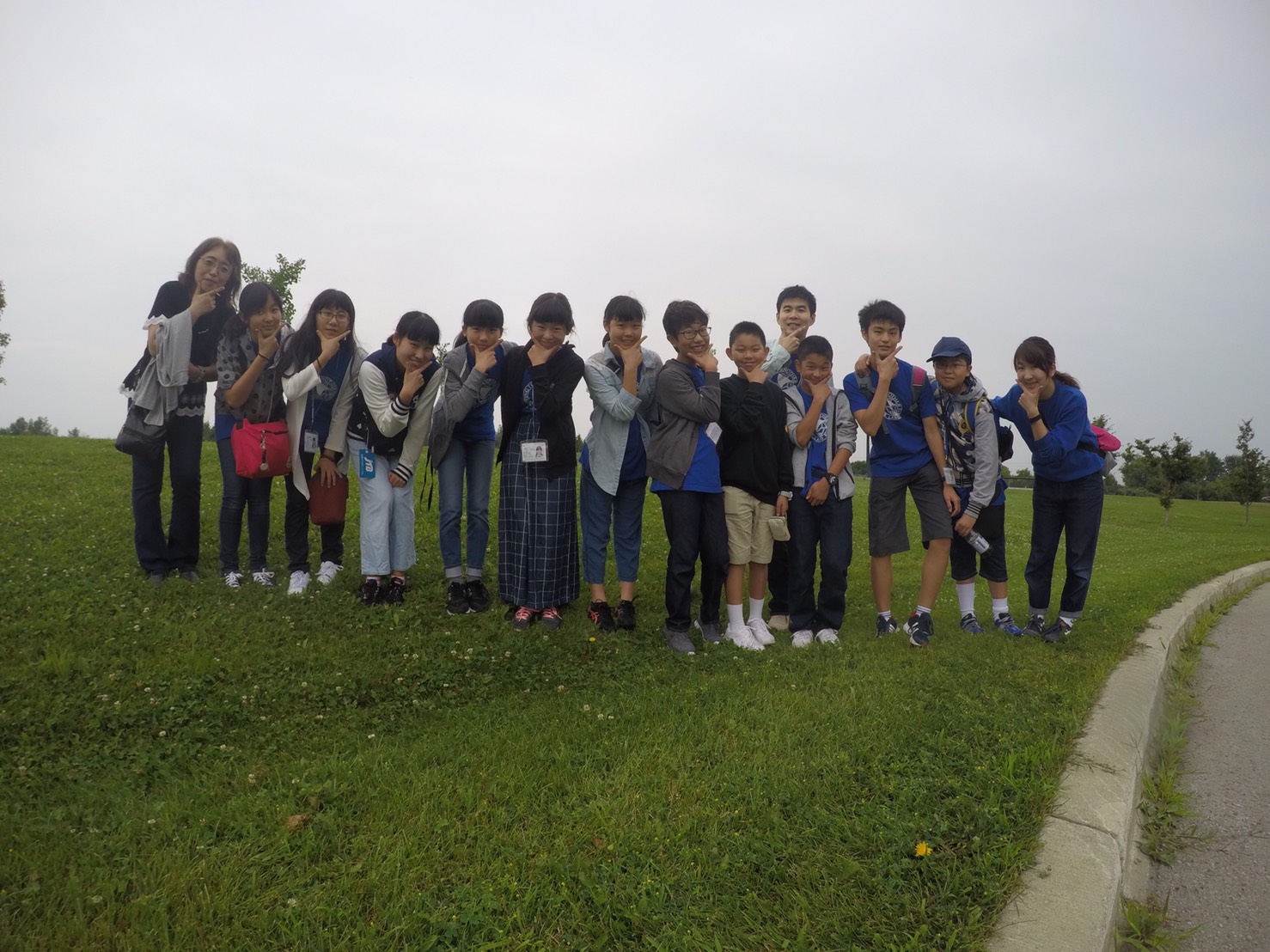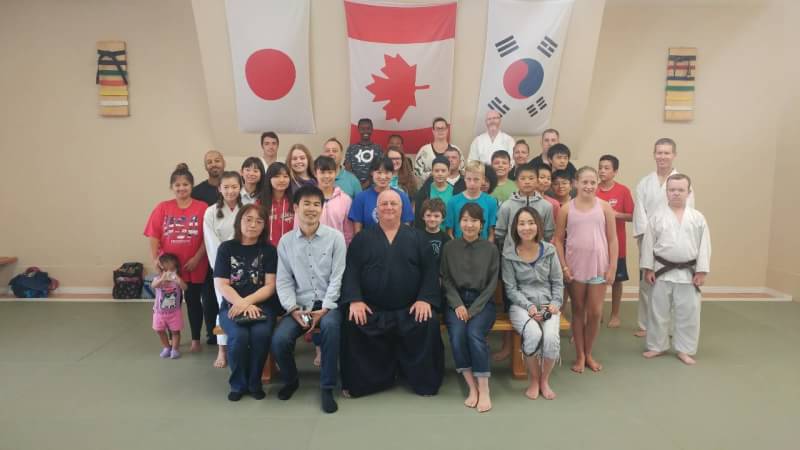 The host family opportunity for summer 2018 in London Ontario.
We are looking for host families WHO HAS TEENAGE DAUGHTER AND SON at home!

Are you interested in an international cultural exchange program?
Do you have a GIRL/DAUGHTER (10 years old to 15 years old as of July 2018) living with you ?
Do you have a BOY/SON (10 years old to 15 years old as of July 2018) living with you ?
Host family Must HAVE TEENAGE CHILDREN.
※CHILDREN who is 9 years old and younger is TOO YOUNG for this program. We consider the age difference between Canadian student and Japanese student, because this program expect Canadian student and Japanese student spend time together and make buddy-like-relationship each other. ※
Do you speak English as a Native level?
Are you a Canadian resident, or landed immigrant (more than 1 year of residence) in London Ontario Canada?
↓↓YES ?↓↓
NON-PROFIT Japanese cultural exchange organization is looking for homestay in London area.
I am a regional homestay coordinator for LABO International Exchange program.
We are looking for 8 RESPONSIBLE host families in LONDON Ontario in summer 2018.
Japanese Student stay at your home from July 23th 2018 until August 17th 2018.
The student are coming to London to learn and practice English. To make English-only environment for student, each host family host ONLY ONE Japanese student at your home.
If you have other Japanese speaking student or person living with you, you are NOT QUALIFIED this program. (If you have other Japanese residence or Japanese student from other program in your home, we will cancel the homestay and remove our Japanese student from your home.)
Your Japanese student is NOT GOING TO SCHOOL while in London.
They pay you $910 for HOMESTAY fee. YOU WILL COVER ALL OF THE EXPENSES, such as FOODS and ALL OF THE FAMILY ACTIVITY AND FAMILY TRIP COST, for your student.
They cover your student's only ONE-DAYCAMP-FEE up to $250.
↓↓ Sounds Interesting ? ↓↓
*If you have a Girl/DAUGHTER at your home, you will host a FEMALE/GIRL student.
*If you have a Boy/SON at your home, you will host a MALE/BOY student.
*Japanese student can share the BEDROOM with your child.
*Your family welcome the Japanese student as your family member.
*If you go to family trip, please your Japanese student with you as a part of your family. BUT please spend the cost from the homestay fees.
*If your child goes to day camp, please register your Japanese student to the same program, as your child is registered.
*The Japanese student wants to experience daily life in Canada WITH YOUR CHILD, and build relationship like buddy-relationship. IF YOUR MAIN HOST CHILD HAS A SUMMER JOB, SUMMER SCHOOL OR AWAY FROM HOME DURING THE HOMESTAY PROGRAM, HE/SHE IS NOT QUALIFIED AS A MAIN HOST CHILD. This is a cultural exchange program between Japanese students and main host child, and siblings.
**Japanese youth will has medical insurance.
**One Japanese adult chaperon will come with the 8 students, and stay London until the homestay program complete. The chaperon will stay at his own/her own host family in London as well.
**Coordinator and chaperon support you Canadian family and Japanese student while the homestay program.
【What is the plan for the homestay 2018???】
・July 22th, Sunday: Japanese Students and Japanese adult chaperon arrive at London airport. Homestay coordinator pick them up from London airport, then move to Fanshawe College residence, then stay overnight there.
・July 23th Monday at evening: Host family pick up student with laggage from Fanshawe College residence, then move to homestay.
・August 4th, Saturday : Mid-term gathering. Labo host family and students will have fun together. (Last year, we had Aikido trial class at Aikido London.) It is only the opportunity Japanese student and host family meet other Japanese student and host families, while the homestay program.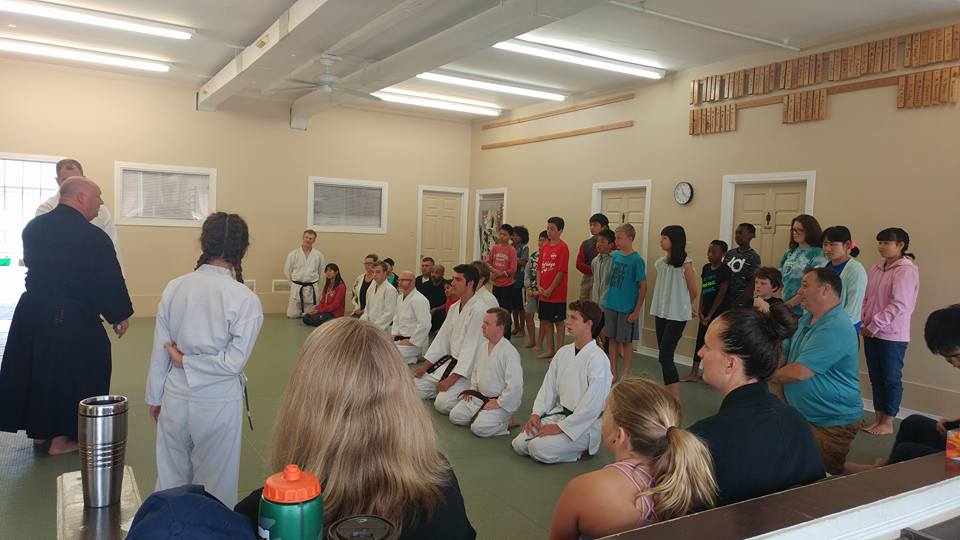 ・August 18th, Saturday: Host family drop off student with laggage to Fanshawe College residence, then student and chaperon and homestay cooridinator stay overnight at Fanshawe College residence.
・August 19th, Sunday: Student depart from London airport to Japan.
※This program doesn't plan any trip. We plan only mid-term gathering. ※
If you are interested in this host family opportunity, please contact me.
I will email you Host family application form.
More information? Please visit this web site, to learn more about this program.
http://wp.labo-exchange.com/homestay-in-the-u-s/
If you would like to inquire and verify about this program and me,
the organization, Labo exchange is very happy to answer your question.
To become homestay family for this opportunity, you will need
・host family application
・family photo
・Police record check/back ground check
・home visit interview by homestay coordinator
We will try to match Japanese student and Canadian student with SAME SEX, SIMILAR INTEREST AND HOBBIES.
Your Japanese student will receive your family information before leaving from Japan.
Canadian host family will receive your Japanese student information before arriving to Canada.
As soon as you exchange the personal information sheet, you can start to contact each other before the program start, to know each other.
▼London Ontario coordinator received these flags with messages from LABO homestay students.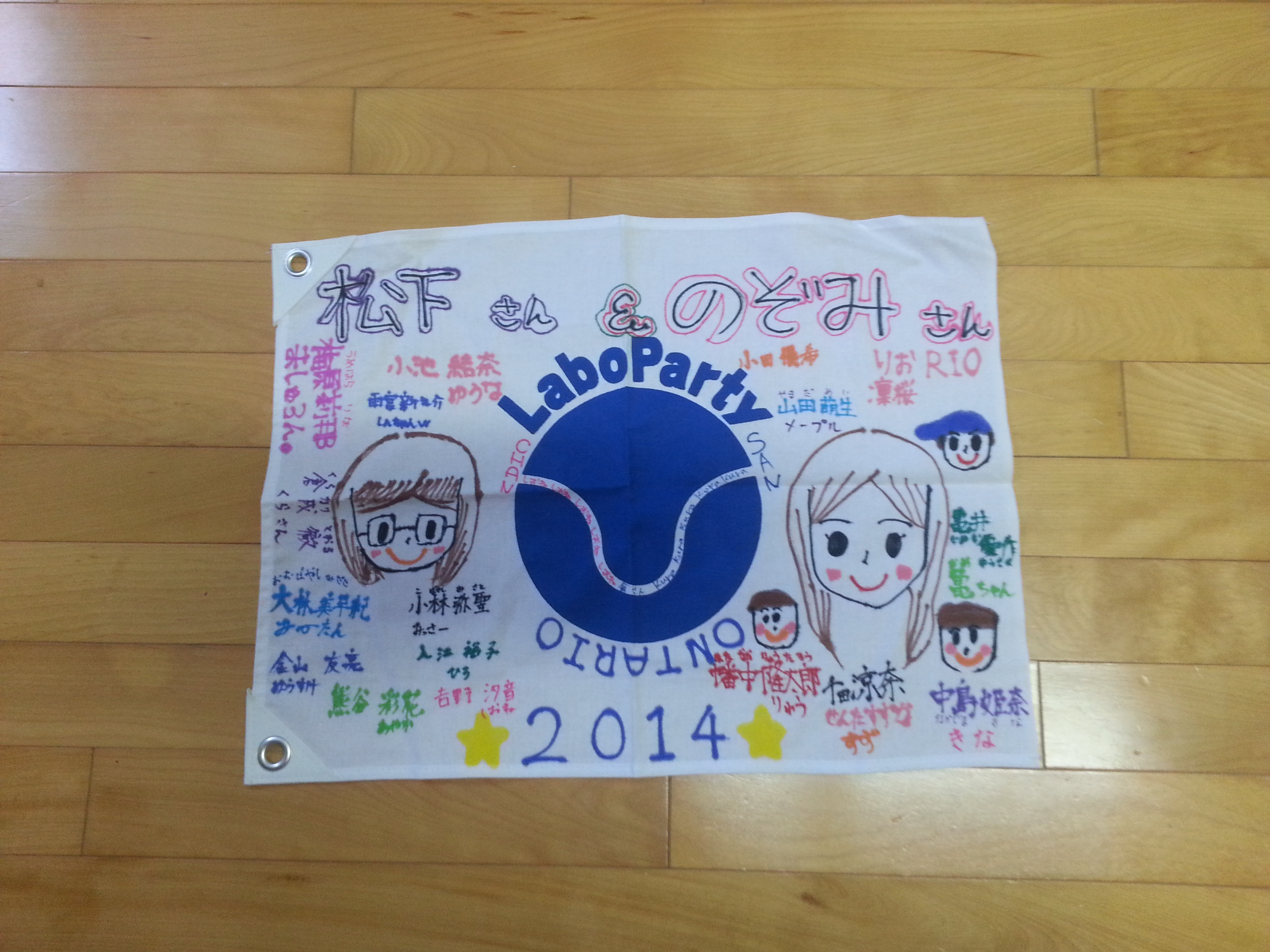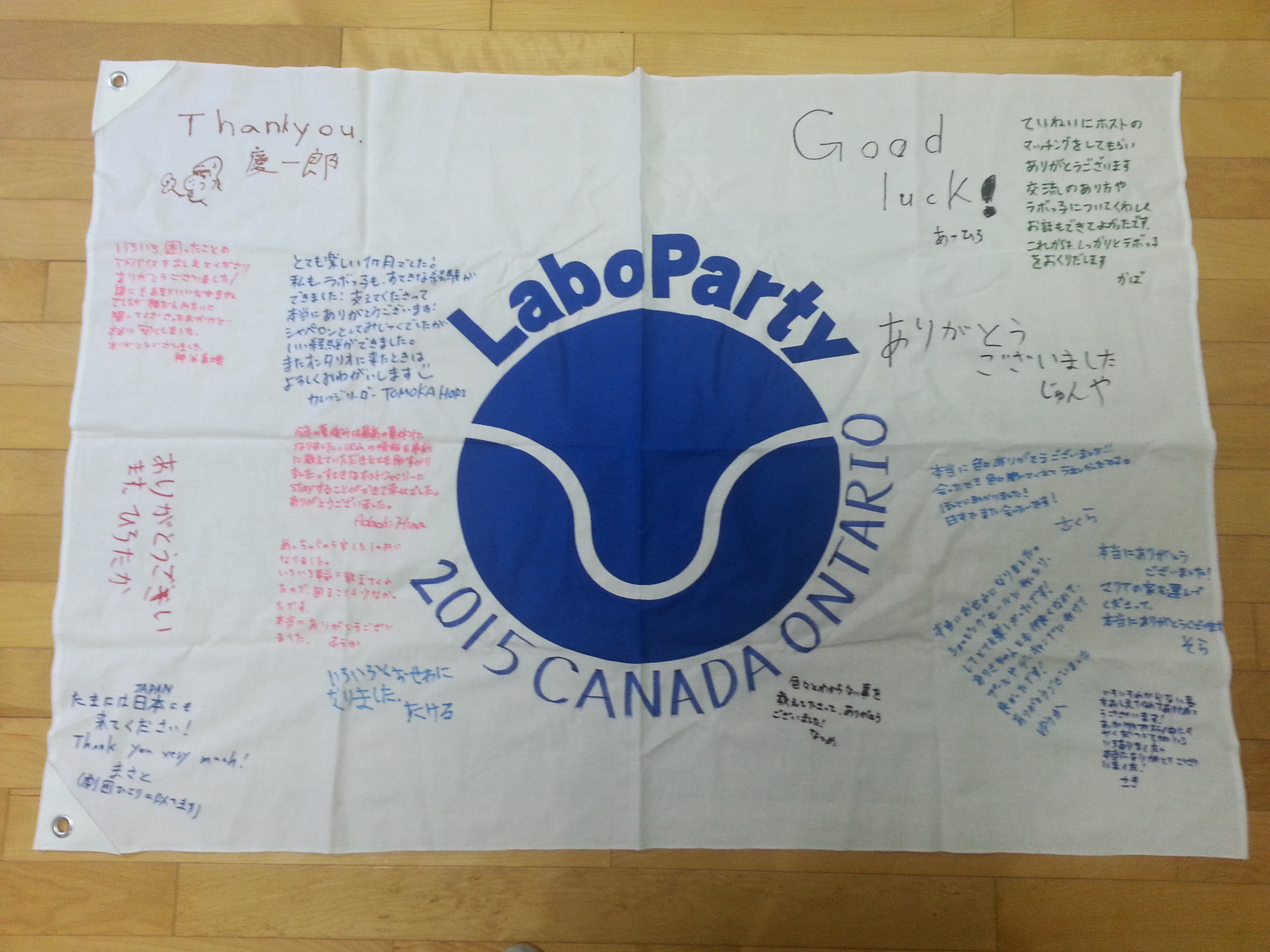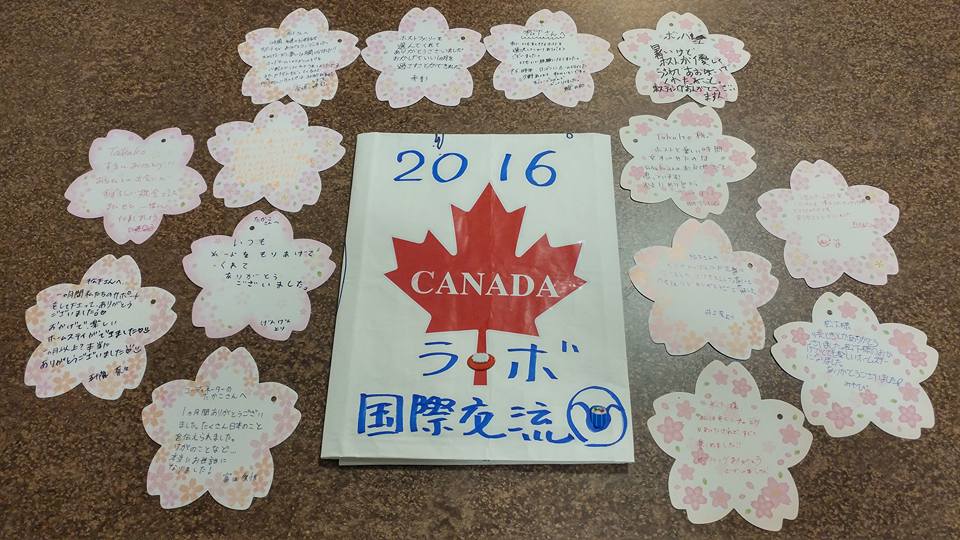 ▼These photos were taken at the last day of homestay program in each year, at Fanshawe College Conference Centre. Since 2013, the LABO students meet host family very first time, and say good-by to the host family, in this Conference room.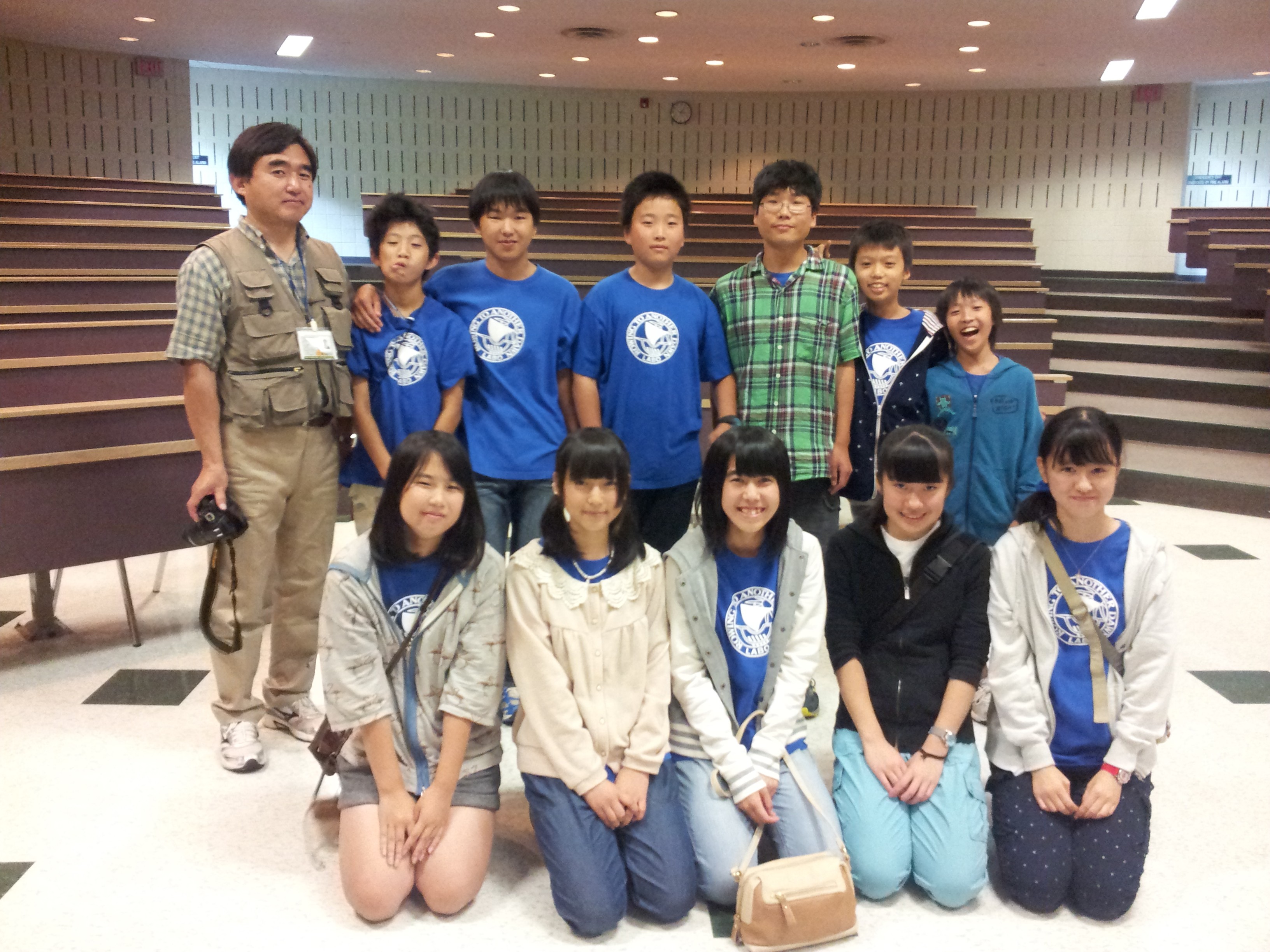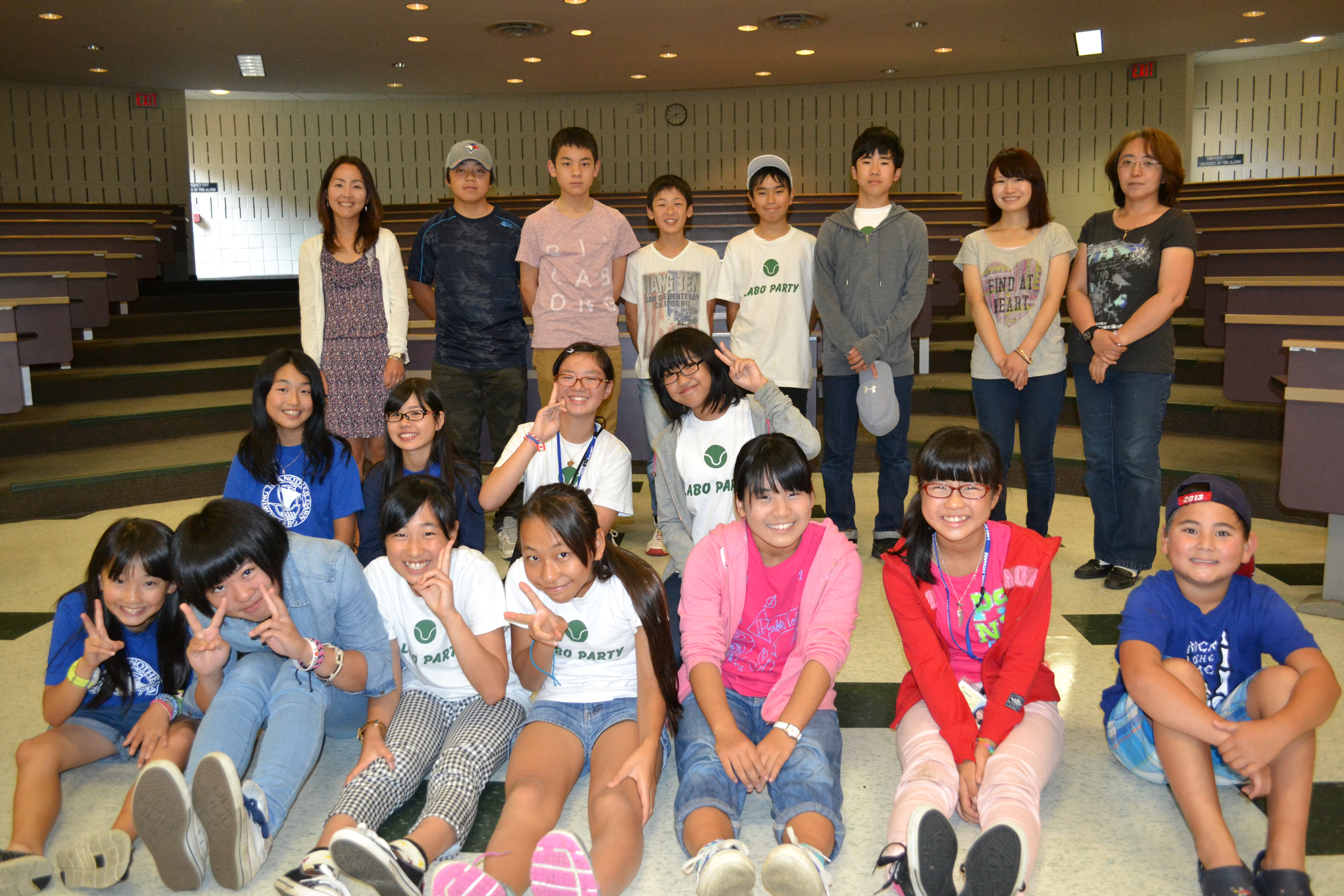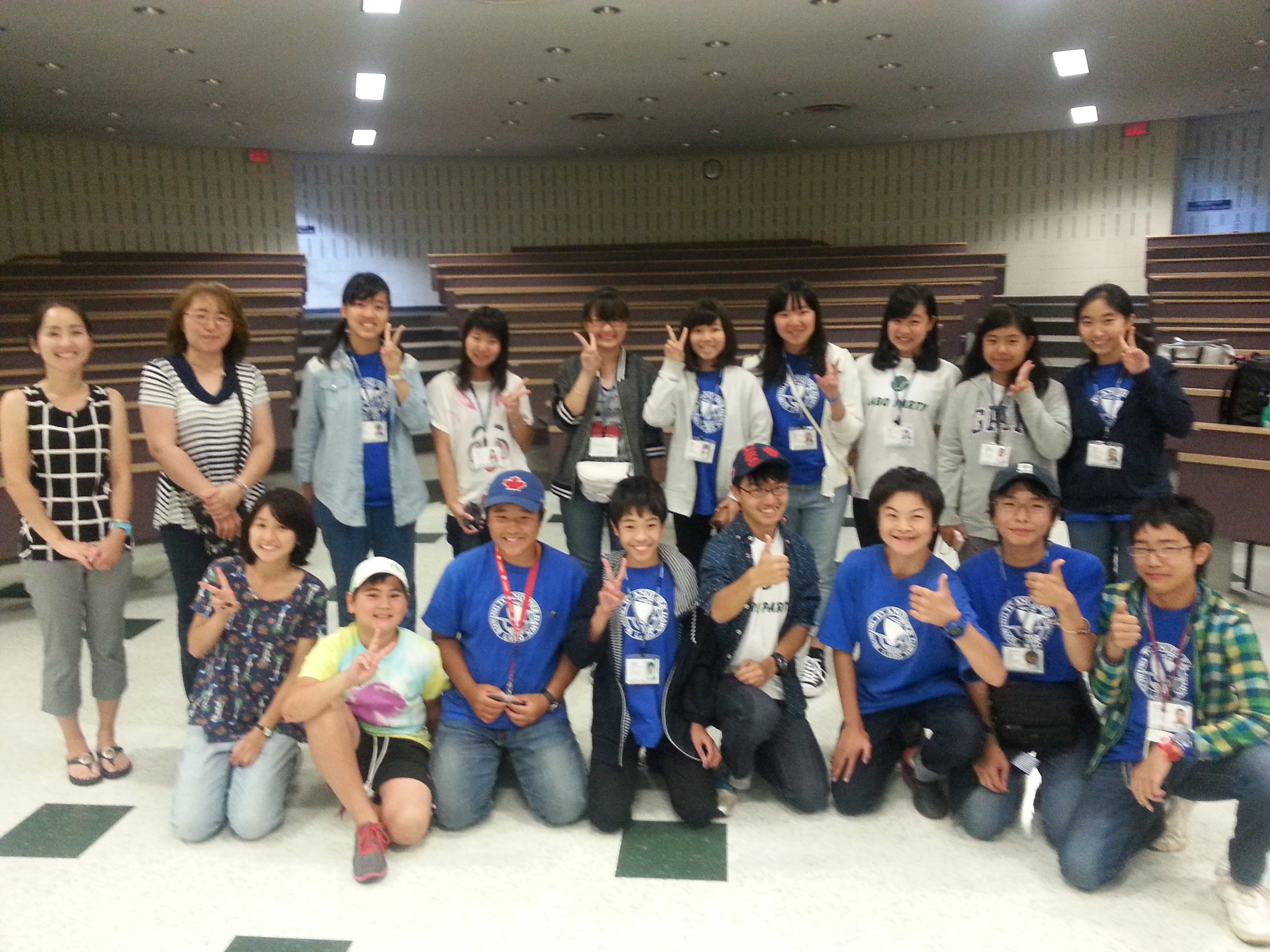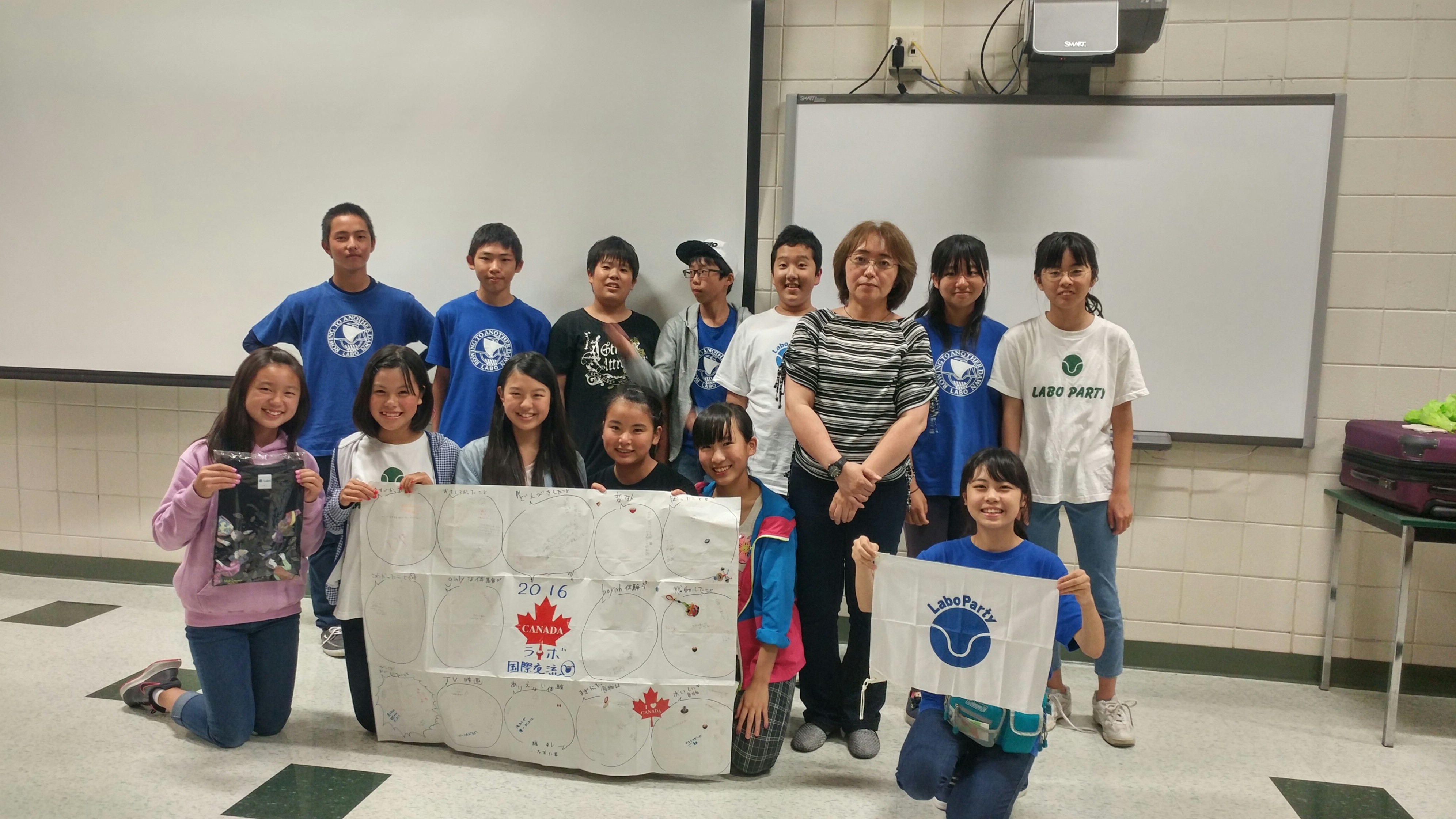 Contact Form

—————–
Please contact me at
lli_japanese@hotmail.com